Be an Event Partner
Our event partners join the events to offer support in the form of event space, refreshments, merch, and other services to help design an engaging experience for the attendees. Event partners receive branding and other perks through the collaboration in exchange for sharing their venue space and support for the event.
What We Need
Your name and logo so we can add it to the main event banner as event partners.
The name and active phone number of a person from your team, whose contact will be shared with the attendees to contact in case of any questions related to the event or navigation to the venue.
Any communication pointers we should add to the correspondence/reminder emails to the attendees.
The best Luma email address of a member of your team to add as a co-host on the official event page.
When you post any content related to the event, we will share your posts with our circles for increased reach. Please don't forget to tag @vensykrishna (Instagram, Twitter, Linkedin, Youtube, Facebook) and @BuildAcademyHQ (Instagram, Twitter, LinkedIn).
🌿 Support From You
Refreshments
Typically, events held during the evening (5:00 PM to 7:00 PM) have coffee, tea, and snacks for all the attendees. If it's a longer event (2+ hours), we will offer snack boxes or mini-meals. Previously, our events have included pizzas, burgers, continental and Indian meal boxes, etc when the event ran for longer than 2 hours.
Event Coverage and Photography
We request you to support the event with photos (both vertical and horizontal) and short video clips (both vertical and horizontal) through a professional photographer, or one or more members of your team. Our events are usually covered by professional DSLR photo and video cameras, but a high-fidelity phone will work as well. We also request your support with group photos and videos towards the end of the event.
Event Material and Collateral
Event partners offer design and printing support for event-specific standees, or a photo booth experience for the guests. Previous events have included banners, standees, photo booths, props, etc. These added elements will remind our attendees to create content that can be shared on social media while tagging your social handles for the location and event information.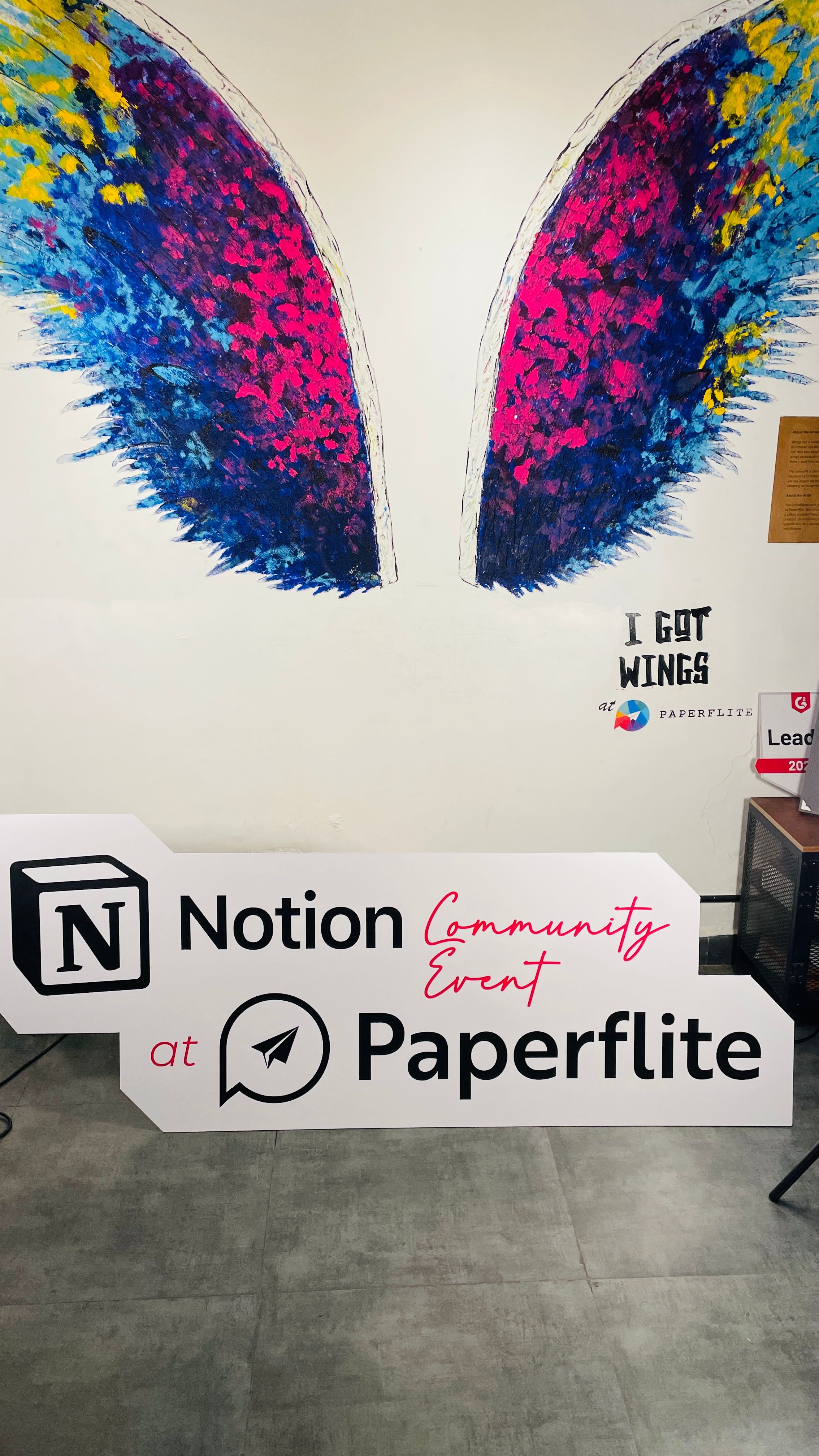 Promotions
We request you to publicise the event widely within your circles so that we can reach more members of the public who might be interested in attending. We will share the official event link and an image of the event banner with your logo so you can share this in your email newsletter, Whatsapp/Telegram groups, social media handles etc along with the event link where people can register.
Event Specific Swag
Most event partners wish to create unique event memorabilia to make the experience more special for attendees. This can be in the form of unique stickers, or other event-specific swag. Please help us customize the experience for the attendees to make it an exciting event experience.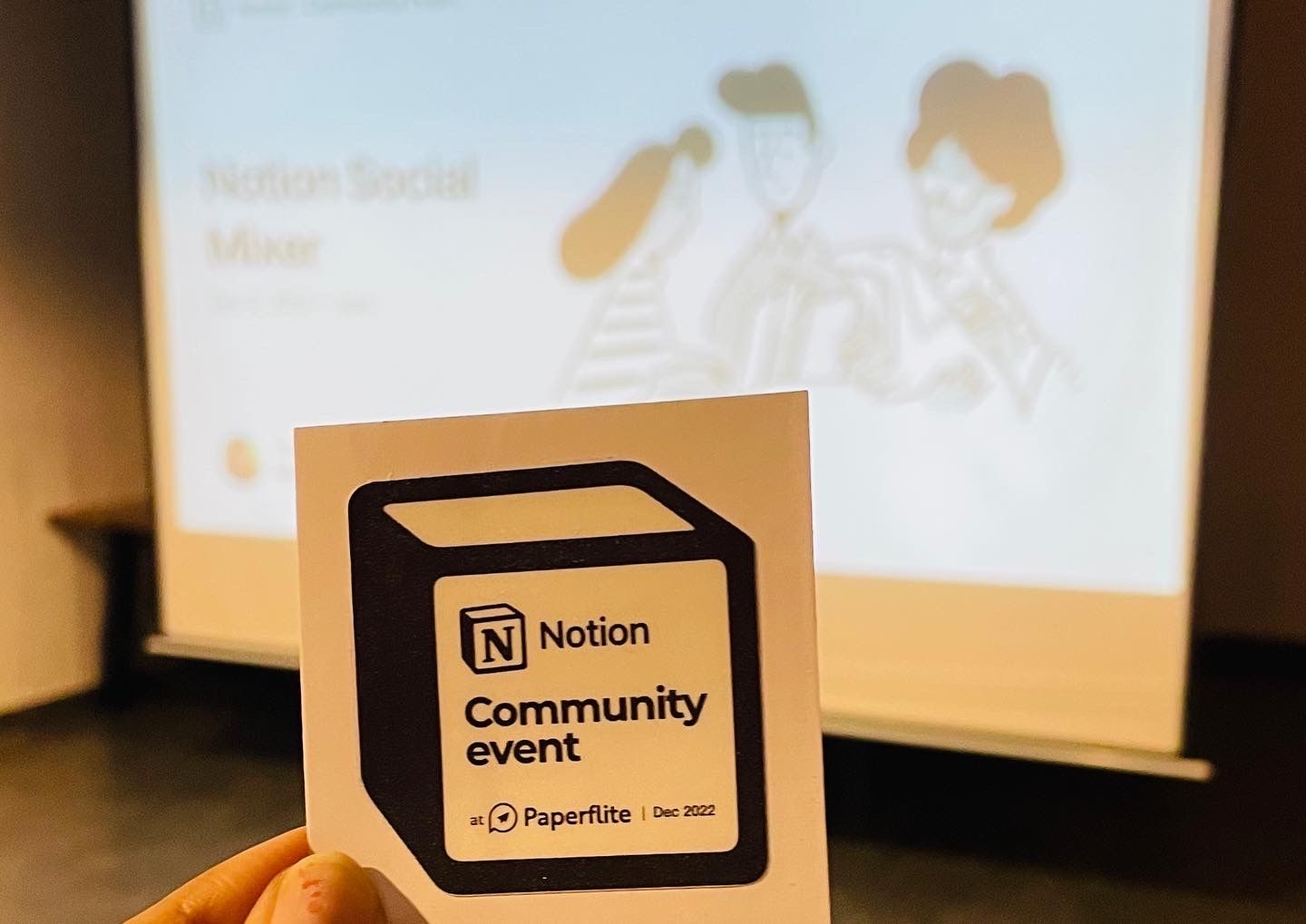 ⭐️ Our Support To You
Promotions
We will promote you as the exclusive partner for the event and add your logo and collateral to all promotional material. You will be featured on the event banner and the official event page, along with information about your company and your website and social media links on the official event page.
Bragging Rights
The no-code space is nascent and upcoming in India, and as an Event Partner for Build Academy and Notion Community Events, you'll have the unique position of being one of the first hosts of such events not only in India but across the world.
Networking
Our events attract some of the best talent in tech, productivity, and the no-code space across the nation and also internationally. As the event partner, your team will connect with an exciting crowd of young professionals, students and startup founders who are building incredible products for the future.
Merch
If your company has any exclusive merch, such as t-shirts, hoodies, bottles, notebooks, laptop stickers, etc that you would like to distribute to the attendees, please feel free to add them to our merch bag for the event. If you don't currently have any merch for your brand, you can print it before the event using a service such as Printo.